The Anew Travel Center, located on US 6/34 in Cambridge, Neb., provides truckers, travelers and local residents access to ethanol fuels and biodiesel blends at fair market prices.
At our pumps, customers will find super unleaded gasoline, E15, E30 and E85 ethanol blends, as well as diesel fuel and B5, B10 and B20 biodiesel blends.
41501 Harvest Drive
Cambridge, NE 69022
The convenience store at Anew is open 5 a.m. to midnight, seven days a week, and the travel center also offers a private drivers' lounge, a full-service maintenance garage and wash bay.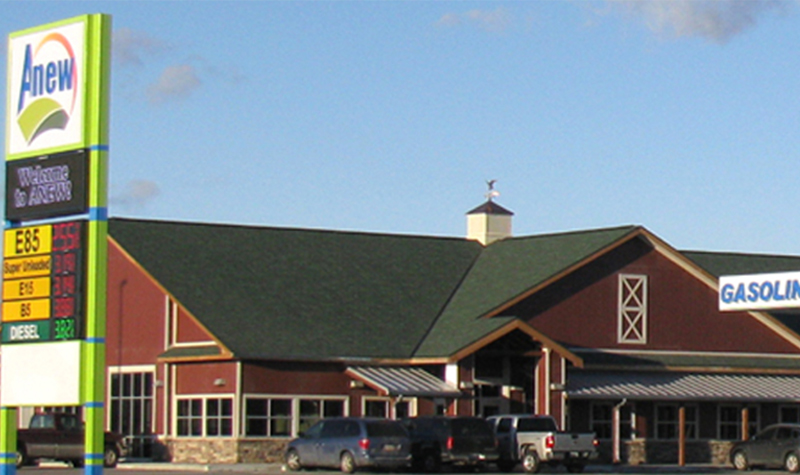 Maintenance Garage and Wash Bay
The Anew Travel Center features a full-service maintenance garage staffed by experienced mechanics. The garage offers a variety of services – from engine diagnostics and repairs to oil changes­­ – to help keep trucks on the road and running smooth, maximizing your profitability. We now offer oil changes, tires and wash bay availability for service passenger vehicles.
Anew also offers a truck wash bay to keep your equipment clean and looking new.
The garage is open from 7:30 a.m. to 5:30 p.m., Monday through Friday.
Anew also provides direct fuel delivery.
To schedule an appointment with the garage or fuel delivery and sales, call Amber Elwood at (308) 697-3068.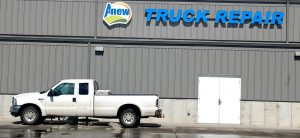 Travel Center and Convenience Store
The one-of-a-kind convenience store at Anew is open 5 a.m. to midnight, seven days a week, and we are right on the way to wherever you might be going.
The store carries food, snacks and candies of all kinds, along with non-alcoholic and alcoholic beverages. At Anew you will find a nice selection of essential household items, hardware, automotive and trucking items for maintenance, comfort and convenience and many more items that will save you from making a long trip to the supermarkert or big box store.
Anew also offers a wide variety of hot snacks, including dinner, lunch and breakfast items, a huge beverage bar where you can find all of your favorite soft drinks, a coffee and cappucino station and one of only two f'real® milkshake and smoothie machines in Furnas County.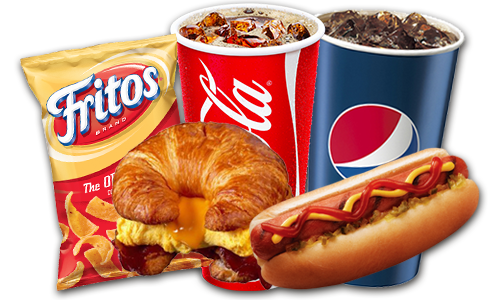 Using the Anew Fuel Card, businesses can reduce their transaction costs and manage cash flow more effectively.